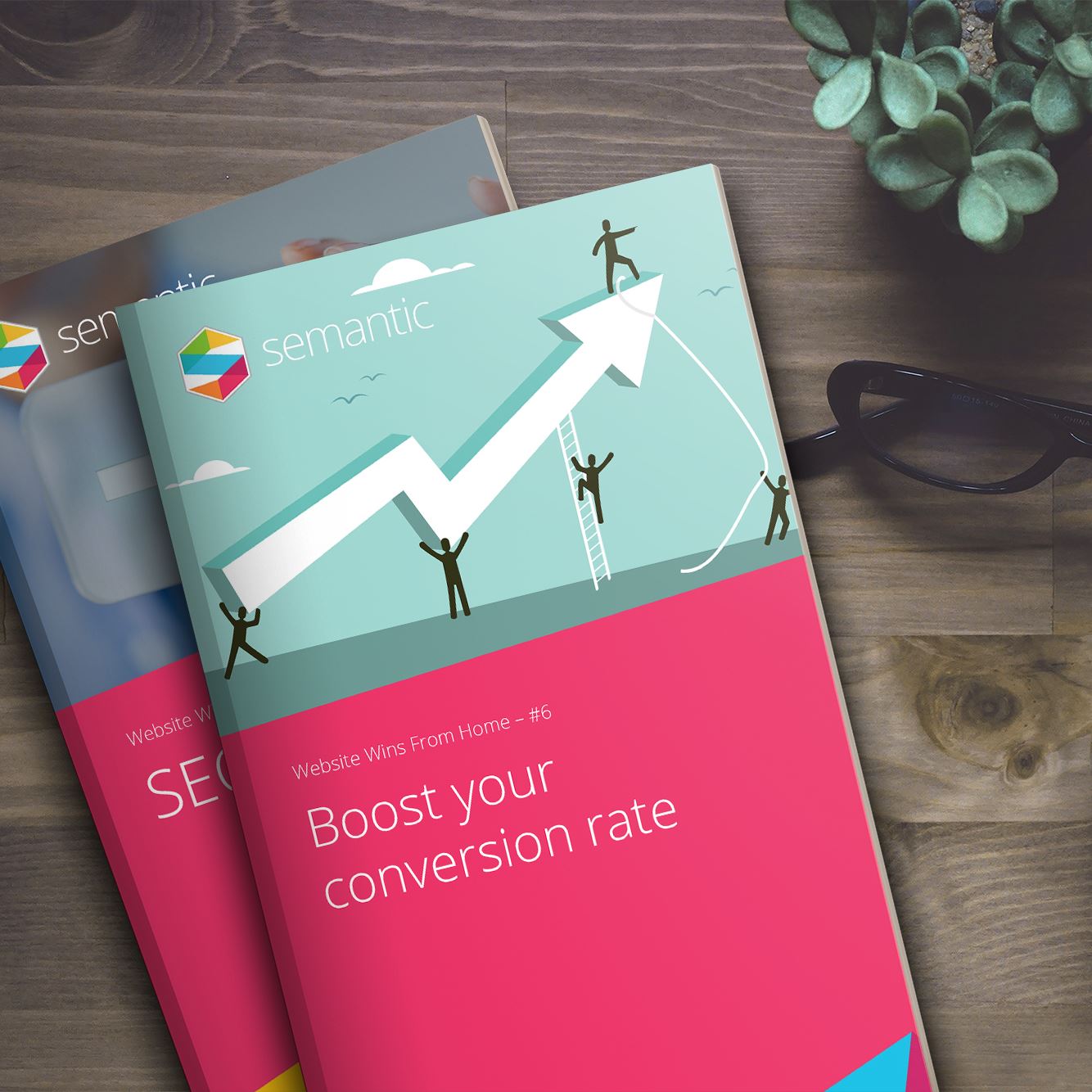 New - Website Wins from Home Mini Guides
Working from home?  Check out our new series of free guides to help optimise your website.
Website Wins From Home is a new series of guides from Semantic, the customer-first digital agency. We want to help people make the most of the strange times we are in at the moment.
This week's guide is about Fixing The Basics.  
Download the first Mini Guide here - Fixing The Basics (PDF).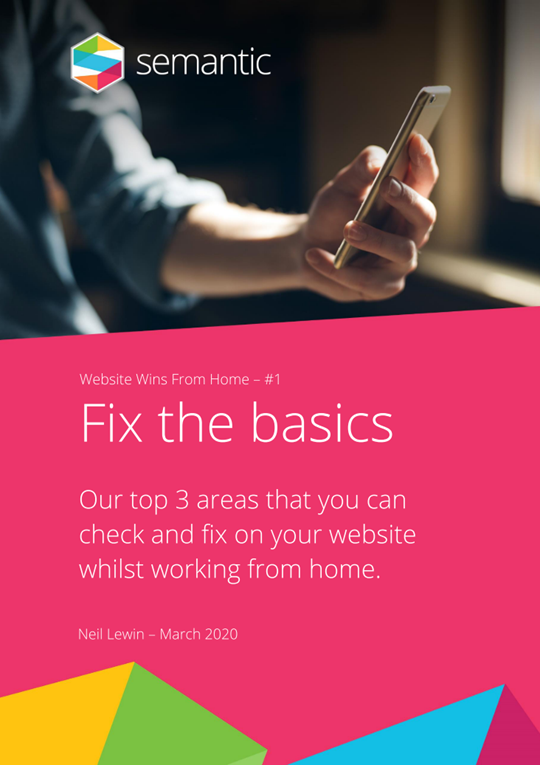 We'll be writing guides with advice, tips and ideas to help you optimise your website in the coming weeks.  Plus, we're offering free video-call consultancy sessions for leisure & tourism, sports, theatres and professional bodies impacted by Coronavirus.
Just drop me a line if you need a hand, we're always happy to help.
In the meantime, stay safe, and stay positive.
Neil