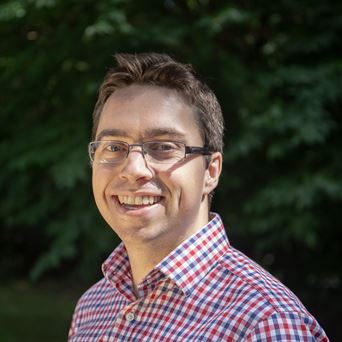 Fact file
Joined: 2008
Likes: dogs, boats, piano, sailing, music, badminton, helping people, journalling, positivity, testing, optimisation, swimming, roller coasters, thrill rides.
Dislikes: slowness, assumptions, negativity, soap operas.
Email: neil@semantic.co.uk
Phone: 02380 111 545
Neil is the MD and Owner of Semantic and has been working here since 2008.
Having started at Semantic as a Support Ninja, he's built up a wide range of experience from operations, sales, strategy and running the business. His mission is to help people, and always approaches challenges in a cheerful, positive way.
He is passionate about learning new things and taking on new challenges.  This led to him eventually taking over from Nick Warren (the previous owner) as MD in 2016.  In that time, the company has seen significant changes, with sites being built in completely new ways to maximise the performance whilst maintaining the flexibility for us to update and add features.
Our technical capabilities have been transformed, and we now deliver complex multi-languages sites around the world.  We have seen huge shifts in what clients need to accomplish online, particularly following the pandemic, so we've been heavily investing in new approaches, tools and techniques to lead within the attraction, leisure and tourism sector, such as our LOOP platform, as well as helping our broader clients online.
He is now focused on carefully growing the business, by finding great people and great clients.  Semantic started as a design-first digital agency and he is keen to maintain our high quality and personal approach.  Over the years our focus has shifted to be a business and customer-first agency - it is all about understanding your users.  We work to gather data and insights to make sure your site serves your users as effectively as possible, which in turns drives results and helps grow your business online.
You can regularly find him at events or commenting online - drop him an email below, or hook up on LinkedIn if you'd like a chat.