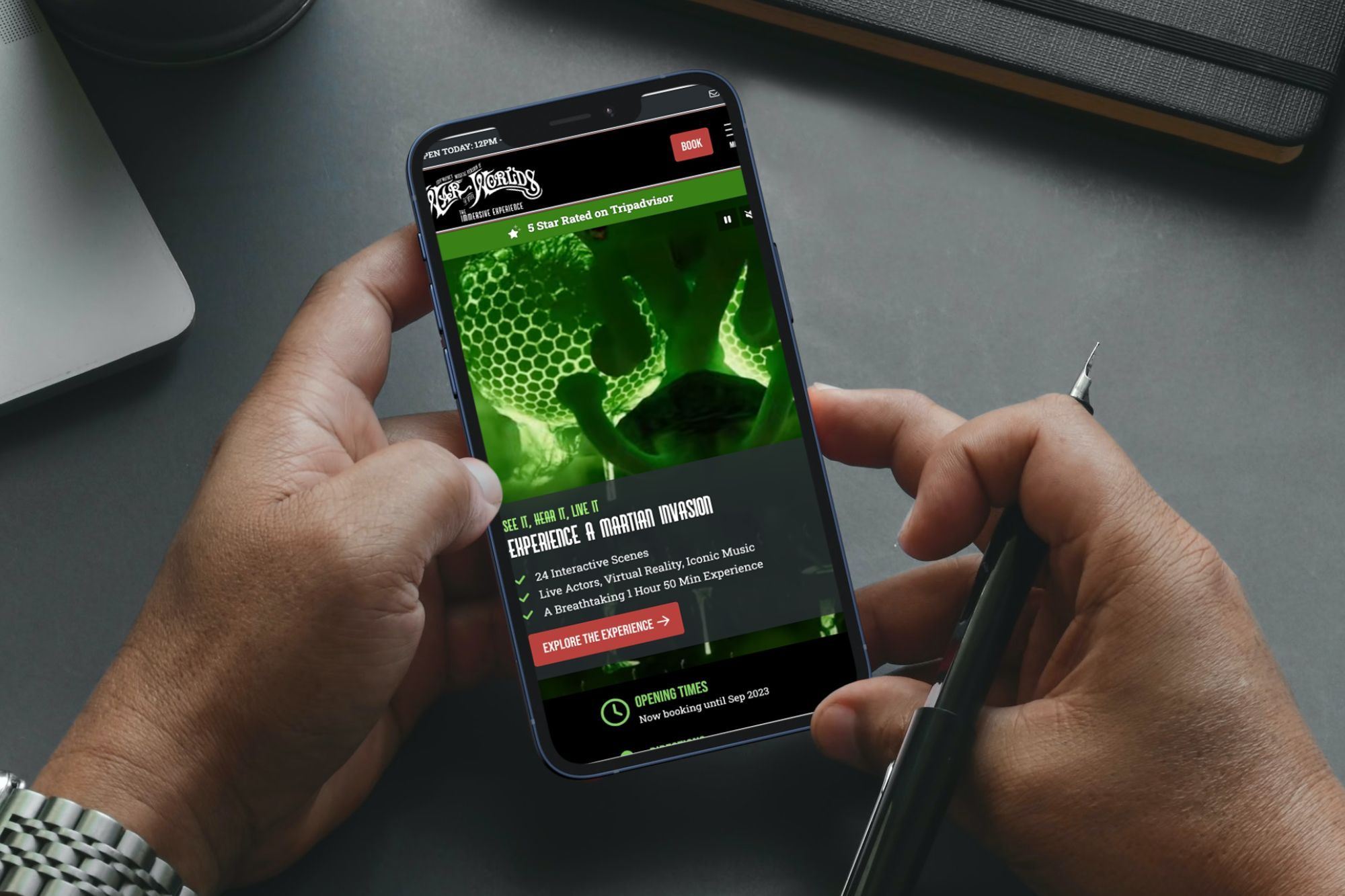 Future-proof websites from Semantic
Need a new website? Pressure on marketing budget? Act now!
In the same way that the national government has needed to review its taxation and expenditure policies, visitor attractions, with uncertain visitor forecasts for 2023 equally need to review their marketing plans and budgets.
In an era of economic uncertainty and a challenging cost of living situation for many of our visitors, attractions need to balance their marketing budgets with their need to deliver an improved visitor experience and attract more visitors in 2023.
The User Experience
Inevitably that visitor experience begins online and requires optimised search engine capability, an engaging mobile first website experience and most importantly, clear calls to action and a simple and effective online booking journey. 
At a time when the family  "days out" are going to be more selective, every new visitor must be cherished. Stand out design, easy navigation and high booking conversion rates are essential with no room for complacency as local competitors target the same visitors.
Investing in a new website can be a daunting prospect in the best of times, but with the added pressure on visitor numbers and revenues, minimising risk and maximising immediate  impact takes on greater importance.
Helping you focus more on what you do best
Implementing LOOP removes much of the risk associated with traditional website development, a branded template of your site is visible very early on in the process. All of the core features you will need are already in place, leaving you free to focus on branding, content and SEO. The impact of a new site, featuring rich content, simple navigation and of course with your branding applied to a modern, contemporary design will WOW your visitors.
...and it doesn't end there.  With the new LOOP site in place, we can turn our attention to the eCommerce journey. Whether this is a simple link or a customised process using API connections to your ticketing system, this is the real game changer, maximising conversion rates and generating additional revenues. 
Getting to this point quickly allows you to focus budget and resources on your mobile,  self service sales tool, not simply increasing website traffic, but with an average of 75% of visitors buying online, we need to make it really simple for visitors  to confirm their booking with a click!!
This is no short term fix, as online transactions will only become more prominent with time. Technology acceleration post covid-19 means integrating Apple pay for simplicity and delivering tickets directly to your mobile phone. Maybe as a QR code for now, but in the very near future a digital token directly into your Apple or Google Wallet.
LOOP is delivered as a subscription service and therefore will be ready for each new innovation. With frequent upgrades, our building block approach means you don't spend your money reinventing the wheel, you invest in best practice digital technology and are always ready for future changes in consumer behaviour and technology adoption. 
It is often quoted that technology adoption accelerated 5 years forward during the pandemic, and there is no signs of this slowing down. 
During a recession, operating lean is a necessity, but this does not mean compromise. Work smart and focus on the things that matter:
mobile adoption

online booking rates

triggers for upselling 

techniques for customer retention

website maintenance cost per month

organic search rankings

site speed

telling a new story with beautiful images, video and design

conversion rates 

upsells and memberships

reduced agency fees

a happy marketing team who can easily update content 
Seeing is believing 
Book a demo and have a 1-1 chat with the LOOP team. Over 25 years of attraction experience has been put to good use and will transform the way attractions do business in the future. 
Email: loop@semantic.co.uk