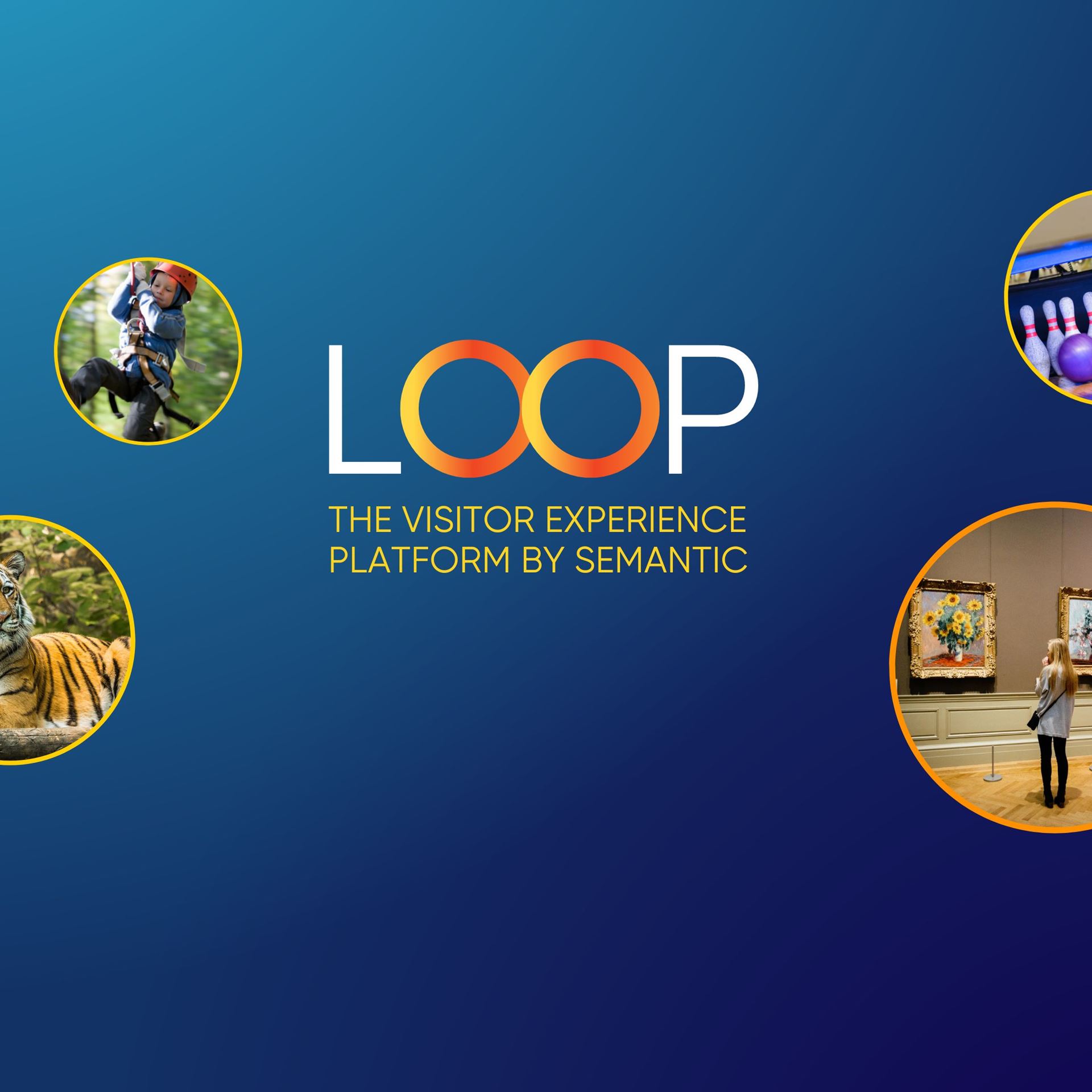 Introducing LOOP Websites for Attractions
Get an optimised new website for your attraction, venue, museum or heritage location... built with LOOP by Semantic.
Our new LOOP platform helps new or existing attractions level up their online experience. It's designed to bring your attraction to life with an optimised new website, packed full of features to help save you time and deliver a great guest experience.
The idea is to deliver you a fast, easy-to-use website within weeks, rather than months, saving you time, hassle and money. We've done the heavy lifting, and brought together over 20 years' of experience helping attractions in the UK and worldwide.
We always try to get clients to test, don't guess, and our LOOP platform helps by streamlining the site implementation, and freeing up more budget for improved customer journeys, strategy, testing and ongoing SEO/site optimisation.


What is it…
LOOP gives you a fantastic attraction website, combining the best of our technical, design, UX and strategic skills. With simple CMS functionality to manage content, open times, interactive maps, help center and more, it's a full solution for your attraction online.
With over 50 modules, layouts, and a custom design layer tailored to your unique brand, you can get a new site quickly without the upfront cost or hassle that can often accompany bespoke website builds. Rather than starting from scratch, LOOP combines best-practice website modules, designs and expert support into a simple monthly package. Plus in the future, you'll be able to add more advanced add-on packs for further integrations and more advanced features.
We're on a mission to build the ultimate attraction websites, so will be developing and building new LOOP features to ensure that your site stays fresh for years to come.


Who's it for…
LOOP is perfect for all types of attractions, from zoos, theme parks and leisure venues to museums, galleries and heritage locations. We can support single locations, or multiple locations and brands in the UK or worldwide…
New attractions
If you're launching a new attraction, leisure or tourism brand, then LOOP can get you online quickly, with pre-launch landing pages, data capture and tools to help drive awareness in the run up to launch, and beyond.
Existing attractions
LOOP is a great solution if your website is more than a few years' out of date, or doesn't enable you to do what you need to in order to market your attraction. With LOOP, we wanted to create a system that's easy-to-use but hard-to-break that can keep pace with your marketing. We can take care of the migration, make sure the SEO is taken care of, and check through your Analytics setup.
Find out more about launching new attractions with LOOP or migrating to LOOP from an existing website.


How does it work…
Getting started is easy:
Platform setup
Demo designs
Training and handover, ready for population (or we can help here)
Analytics, SEO checks and launch
It's fast, saves you and your team time, and means you can get on with marketing and growing the visitor numbers.


Find out more…
Our LOOP website has more details and examples of use cases for various types of attraction websites. See some of the example attraction types that it will work for, or look at our Insights / Blog.
Get in touch and we'll be happy to arrange a call.