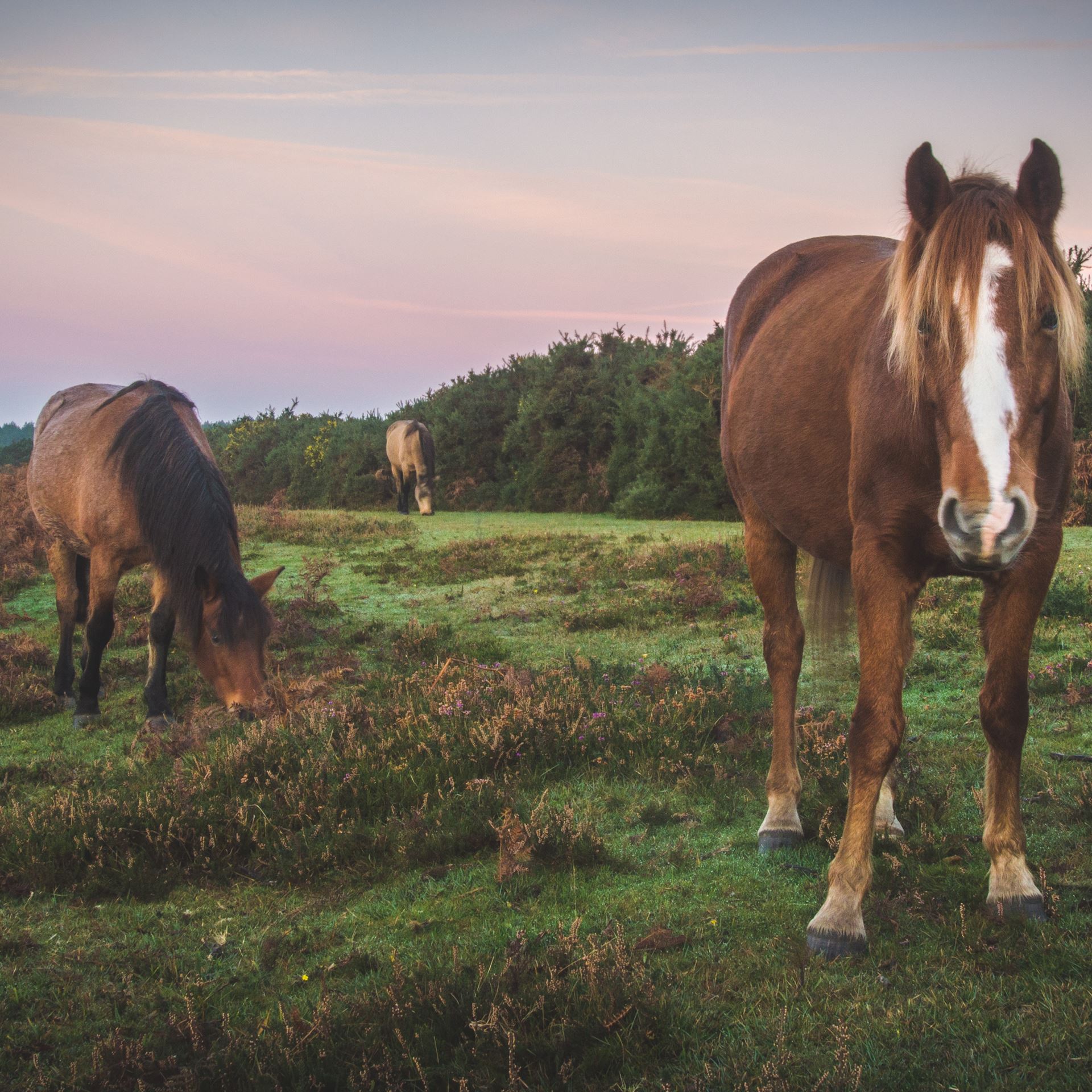 Supporting local, with a new website for The New Forest Hamper Company
Semantic is proud to announce a partnership with The New Forest Hamper Company to create a brand new website that will help users order gift hampers online quickly and efficiently. The website launched this month and has revolutionised how customers create and buy their Luxury Bespoke Hampers. 
The New Forest Hamper Company is one of the largest producers of unique artisan hampers in the U.K. They have won multiple awards, including the "New Forest Marque Award for Food & Drink 2019/2020".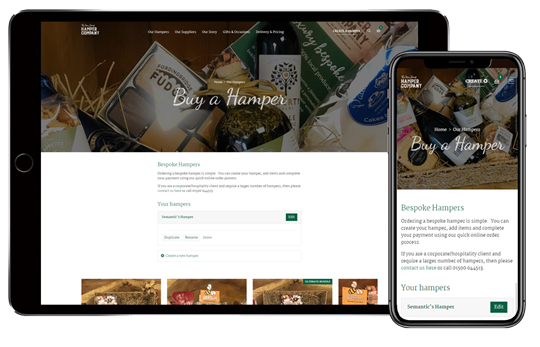 Their hampers contain 100% New Forest, Hampshire and Dorset sourced goodies, and every gift purchase supports a local producer. We are proud to be working with a local company, and like our partners, we are happy to champion local produce.
The New Forest Hamper Company delivers hampers locally and throughout the U.K. They pride themselves on perfection and quality, reflecting the range of products they offer their customers. They include food, drink, treats, and pampering. With the new eCommerce system, users are able to easily place their hamper order online and have it delivered to their doorsteps.
The website features a wizard to make it easy for users to create bespoke hampers tailored for their families, friends, or colleagues. This will improve the online shopping experience, especially with Christmas around the corner.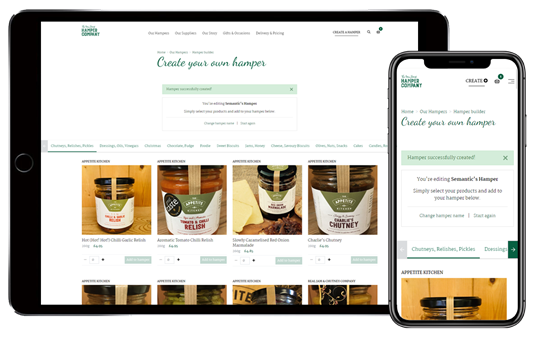 "Just amazing, can't quite believe we're here!!! Words don't do it justice but we're so incredibly grateful, thank you so very much..."
Adie Callaghan – Owner and Marketing & Communications Director
We've worked hard to create a user-friendly system that makes ordering a bespoke hamper like a walk in the park. Users can conveniently select special hampers and discover a fantastic way of creating gifts for their loved ones.
As The New Forest Hamper Company continues to grow its wings across the U.K., we are proud to partner with them in delivering a quality online experience to help them delight more customers with their unique gift hampers.
If you'd like more details on how we can help transform your online capabilities and ecommerce performance then please get in touch.