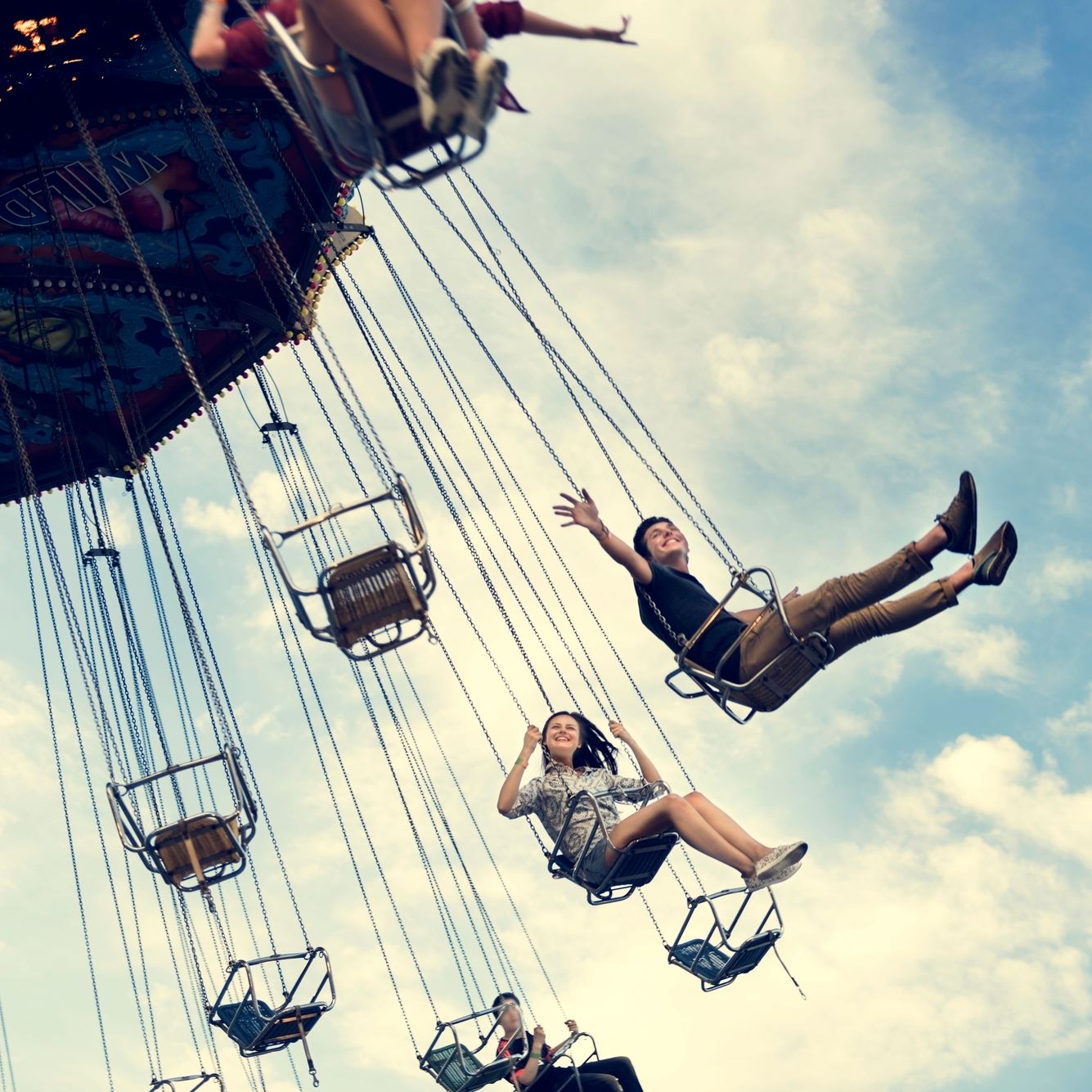 Reopening - 10 ideas to boost sales on your attraction website
After what has been a very challenging year for our leisure attraction website clients, we are relieved to see lockdown measures easing up in the UK and worldwide.
Many attractions are looking forward to reopening on 4th July, with some sectors being allowed to open slightly earlier, and some still waiting for news.
In any case, getting your strategy right is key. I wanted to take a moment to share some of the things we've learnt from places that have already reopened.
Make people feel safe
Be upfront on closures and limitations
Keep your biggest fans happy
Spread your membership costs
Let people pay on direct debit
Food and drink preordering (online and in-app)
Easy access help material, FAQs, and live chat
Leverage upsells to maximise profit with limited visitor numbers
Incentivise off-peak visits
Get smart on digital
1. Make people feel safe
Let your customers know that you care, and make sure they can see it.  The demand is there for days out to visitor attractions, but showing your attention to detail is key.  
iFLY, one of our clients, has done an amazing job with their 'Reopening Safely' video
2. Be upfront on closures and limitations
Given the social distancing restrictions it's likely you'll have a reduced offering at launch.  Be totally upfront with this and consider reducing ticket prices to offset this.  This is a challenge of course - in the short term, operating costs will be higher, and visitor numbers will be lower. 
Perhaps consider offering a more expensive bounce-back ticket, where a customer could visit once again when more facilities are open again.  That's a good way to build cash now to offset some of the lockdown shortfall, and potentially increase onsite spending in the second visit.
3. Keep your biggest fans happy
Don't upset your annual passholders or members!  They've not been able to visit for months, and in many cases have donated memberships or been patient to wait for reopening news.  
Offer member perks, exclusive days, or allow members to book an hour ahead of regular guests each day.  Plus, make sure that you're communicating all of this clearly so members feel looked after.  Their patience only extends so far!
Keeping your biggest fans happy is vital to start getting the word-of-mouth going about your attraction once more.
4. Spread your membership costs
How about offering a regular monthly membership, ideally via Direct Debit?  Push your accountants on this, as there's a great deal to be gained from having a product that sits in the 'impulse purchase' level.  Think Netflix.  
Get a regular membership that's under £10 per person, sign people up on a rolling basis, and you'll have a more predictable regular cashflow, and less admin to do on renewals.
5. Use pre-pay tickets or gift vouchers
Another clever tactic to get more income right now is to encourage users to purchase open-dated tickets or passes that can be redeemed at any point. Typically these would be valid for 9 - 12 months, and of course, they'd need to book a slot to actually redeem the voucher.Capitalise on birthdays, Christmas and other special occasions - why not create a special gift package with a ticket, merchandise and extra perk. You can sell it for more money, get the cash into the business upfront and deliver an amazing visitor experience too.
6. Food and drink preordering (online and in-app)
Think about the interval at a theatre, you pre-order the drinks and it's there waiting for you. This is an opportunity to improve your customer experience - they don't need to wait queuing, this can all be handled by the technology.
There are website tools that can help here, or apps from well known providers like Attractions.io will enable this kind of functionality straight from users' phones.
7. Easy access help material, FAQs, and live chat
A common problem we are hearing is that the attraction and marketing teams are getting swamped by enquiries. It's a particular problem as many team members are on furlough or also carefully working through reopening plans, so they're very time-poor.
To help with this, you need a good searchable index of FAQs. Hopefully your website and app are already setup to drive this, but if not, then drop us a line, there are quick wins that can be sorted with minimal setup.
If it's comprehensive and searchable, then every enquiry should generate a new FAQ. From then on, the FAQ would handle anyone asking the same question.
For bonus points, consider setting up a chat bot with a preloaded bank of FAQs. This boosts customer engagement but filters out the noise so that you can concentrate on the trickier issues to resolve.
8. Leverage upsells to maximise profit with limited visitor numbers
Limiting the capacity numbers is an unfortunate consequence of social distancing.  Of course, we can hope that this improves over the summer holidays, but to stay profitable we need to be driving more revenue from customers.
Typically revenue boosting opportunities that you could upsell are focused on delivering unique experiences or bundling products together to create more value: 
Photo experiences

Customised Souvenirs

Food passes

VIP packages

Multi-visit passes
The list can go on-and-on, but getting clever with upsells can have a huge impact on the margins you make with sales online.  Drop us a line if there's anything you want to test in terms of upsells as we can advise what tends to work the best.
9. Incentivise off-peak visits
It's likely that even with reduced capacity, off-peak times will still be harder to fill.  Think about the busy times that are guaranteed to fill up, and tailor your marketing to audiences that aren't so worried about visiting at sociable hours.
Think about new parents, or people that might just want to pop in for an hour before closing.  You could offer an off-peak pass for these types of visitors, then market in parent and toddler magazines, or after school clubs.
Given all of the restrictions, being able to maximise how your attraction assets are used will be key to catching up with some of the shortfall from lockdown.  Our friends at Digital Visitor wrote a nice post on this a few weeks back too - Flattening The Visitor Curve.
10. Get smart on digital
Diverting budget to digital advertising is a good win too.  You tend to get a bigger bang for your buck v.s. Traditional media spending, plus there are tools available to capture and utilise data to help with your sales and insights.
As a minimum, you should go through these digital aspects of your journey and make sure they're top-notch: 
Online checkout is easy, clear and fast

Mobile payment options are available

Basket abandonment emails are up-to-date compelling and working!

Google meta data and SEO is on point, and your attraction looks compelling in Google listings

Google My Business listing is up-to-date

Messaging and tools are in place to drive urgency around booking

Pricing pages are laid out according to best practices and optimised to increase order values

Confirmation emails are friendly and reflect the updated experience

User feedback and reviews tools are in place and working

Post-visit trigger campaigns are in place and compelling to book a return visit or upsell to annual pass
Now that the booking online is a 'required' part of the user journey to visit at all, you can't afford to let any customers slip through the net.