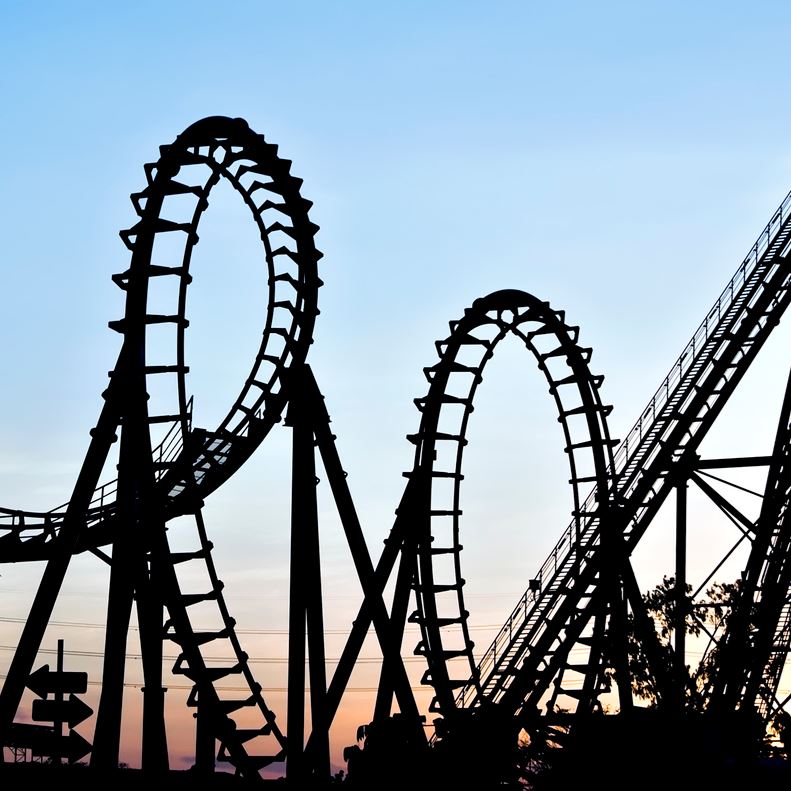 Reopening - Handling The Surge
After what a tough start to the year for our attraction website friends, things are beginning to look up, in time for the summer holidays.
One of the biggest challenges that we've seen clients and non-clients face is handling such a peak in demand.  It seems from our observations that there's a massive pent-up demand for days out, and now your website needs to play an even bigger part in ensuring a seamless customer experience.
So long as you can reassure customers that it's safe to visit, your biggest challenge is likely to be managing the capacity and setting expectations.
Here are some ideas you can do online to help preparing for a surge in visitors: 
Have a fast optimised site and booking process

Manage the capacity of your booking engine

Keep your customers updated

Live dynamic timeslot allocations 

On the day live messaging
Fast optimised booking process
There are few things more frustrating online than slow websites.  One of our big focuses with clients over the past 5 years has been boosting site speed.  Every extra second on page load is likely to cost you money in lost sales.
There are a few quick wins here: 
Tag Manager audit, and cutting the unused tags

Image optimisation checks on key pages

Boost server speed or capacity
Any other optimisations are likely to be more involved, as it gets down to the code and template capabilities.  Cutting some of the bloat and boosting capacity is likely to pay dividends as more visitors (all of them), shift to book online.
Booking system capacity
We have seen several instances where attractions went all-out on the reopening messaging, only for their third-party booking tools to crash under the pressure.  
Check with your website and booking providers to to ensure your booking systems can scale up to meet demand, or adjust your launch plans to suit.  
Alternatively it's easy to implement online queuing tools to stagger visitors through to the system.  These can work well up to a point - the length of the queue will often put a proportion of visitors off too, so mitigating the spike in demand.
Keep your customers updated on their progress
There's nothing more infuriating than sitting in a queue for a booking system online.  I'm sure you have seen this in the past: 
"You're number 135 in the queue, time elapsed is 35 minutes"
This is no use to a user at all.  As a user I need the time remaining, and ideally, have the option to be alerted or emailed once things quieten down.  If you can add that into your queue, then you've got the chance to capture customer data too and keep them updated with other important reopening news.

Dynamic timeslot allocations 
A common trend I'm seeing across many attractions is really wide timeslots.  Something like 9am - 5pm for visiting.  It might be worth considering having shorter timeslots so that regular visitors have some added flexibility, particularly thinking about passholders or members.  
One of the great benefits of a membership is flexibility on when to visit.  You would imagine that the bulk of visitors each day would be in the middle of the day, so keeping timeslots granular enables clearer targeting, and intelligent recommendations to suggest users try quieter slots.
Another gap I've noticed that would be great is if people could sign up for a priority list if they were unable to get tickets for the previous week, or some kind of ballot.  
Most booking engines should be able to handle the dynamic timeslots.  You could even incentivise visits at quieter times hour by hour with variable pricing to maximise sales online whilst capacity is so limited.
On the day live messaging
Mobile technology is perfectly capable of delivering life capacity alerts and flagging to customers when they're able to get to the gate.  This could be done with website push notifications, or via your app.  Of course, the benefit to the website is that a greater proportion of visitors will have seen it as they booked.
The push notifications could alert visitors... 
... when it's their turn to walk to the entrance

… if they're walking to a busy area

… if the attraction is full

… if they're timeslot is coming to an end

… if there's last minute on-the-day availability

… when they're food is ready

… when it's their turn for a ride
Let us know if you are keen to explore implementing some of their on your website as we'd be happy to help.
In any case, investing in your technical capabilities now will help you outpace the competition, and improve your overall customer experience for years to come. 
I wish you all the best with your reopening plans over the coming weeks.  Let's hope for a great summer.