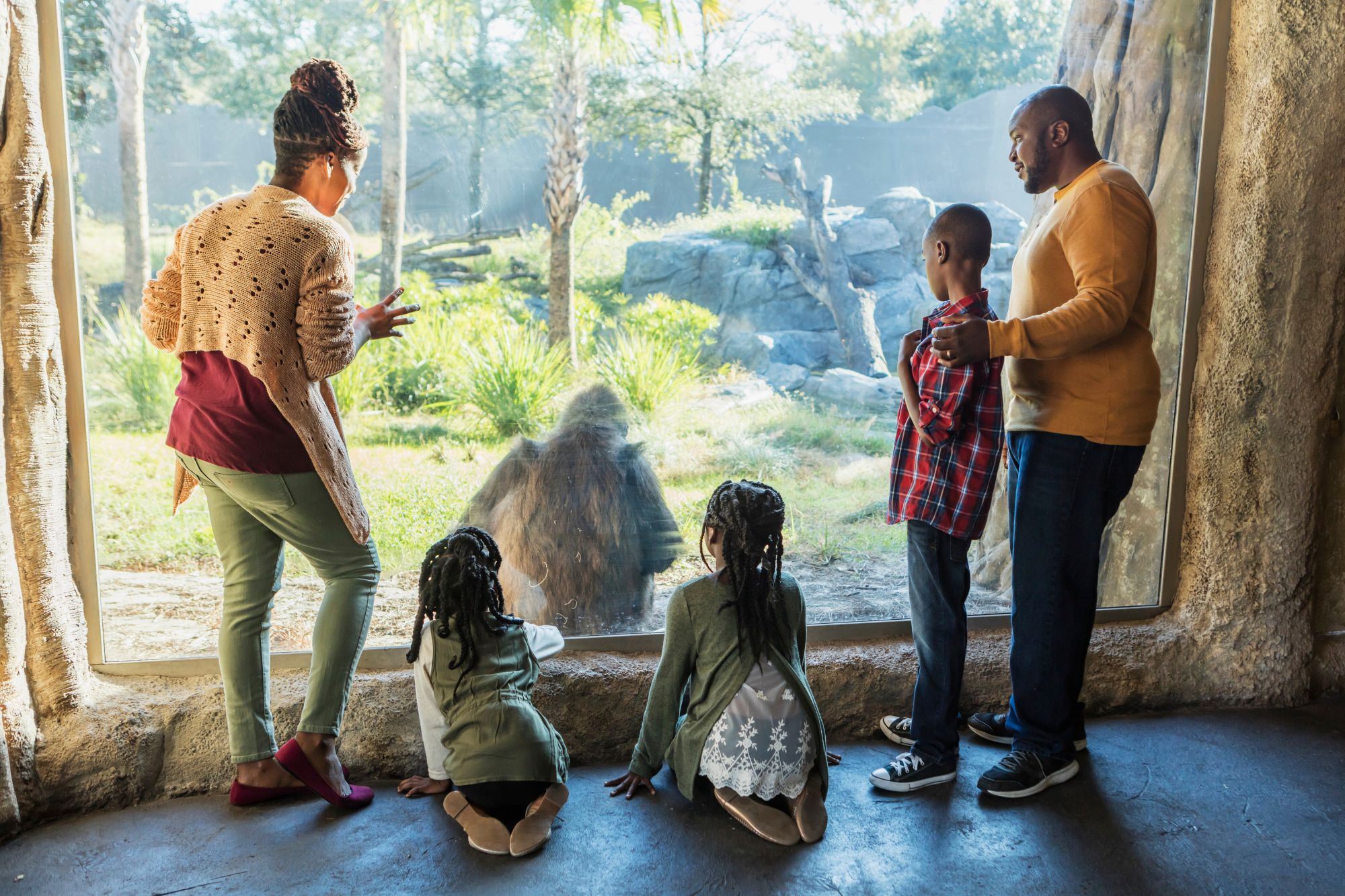 How to increase bookings on your visitor attraction website
If you run a visitor attraction, such as an amusement park, museum, or a zoo, your website is absolutely key for customers to book with you. With so many options available to visitors, it's crucial to make sure your website stands out and convinces potential guests to choose your attraction and make that all-important booking.
Here a number of factors to think about when trying to increase bookings on your website:
Optimise for Search Engines
To increase bookings through your website, it's essential to make sure it's optimised for search engines. This means using keywords in your website's content, meta descriptions, and page titles, but even before all of that, you need to know what to target through thorough research.
A popular search term a lot of attractions want to be #1 for is 'family day out in LOCATION', which is very difficult, but why?
Try searching for 'family day out in London' and look at the organic results. How many are singular attractions? Not many
You'll see that page 1 of search results are all list/magazine websites that collate various attractions within London. This is what Google wants to show users who search this term, because it knows that's what users want to see.
This is why keyword and competitor research is vital before you potentially waste time in optimising for 'dream' search terms that are out of reach (you can always try Ads, however!).
Try and work out the smaller niches that you can be competitive in via keyword and competitor research.
For example, if you are a zoo, you may offer 1-to-1 animal experience packages. This is something your website will likely stand a better chance of ranking on Page 1 for. Keyword research will show that there's an audience for 'animal experiences', and the competitors already on Page 1 will likely have a zoo or two, like you. This is a good sign that you can compete.
Does your animal experience page have adequate information explaining what your packages entail? Does it list all the animals that you can have a 1-to-1 with?
This is actually something that we helped our client with, and through SEO, their conversion rates via organic traffic increased for both their animal experiences and adopt an animal packages.
Double check your key landing pages and ask yourself if there's enough information to help a user and convince them to make a purchase. Don't just have a list of products with no context, and make sure you include target keywords in key areas on the page.
By following best practices for search engine optimization (SEO), you'll increase your website's visibility and attract more potential visitors.
Utilise Social Media
Visitor attractions and social media go hand in hand. By using platforms like Facebook, Instagram, and Twitter, you can reach a wider audience and showcase your attraction in a more dynamic and interactive way. The number 1 demographic who make purchases on visitor attraction sites are often avid social media users.
Share photos and videos, offer promotions and discounts, and engage with your followers to build excitement and interest in your attraction.
Consider Collaborating with Bloggers 
Another way to increase bookings on your website is to consider collaborating with bloggers. These individuals have a large following and can help spread the word about your attraction to a wider audience.
Remember what I said earlier about finding it hard to rank for 'family days out in LOCATION'? Bloggers are frequently on Page 1 for these types of searches because they often produce content that matches this search and list various attractions in that area.
Working with bloggers can help increase your website's visibility and attract more visitors to your attraction.
Offer Special Promotions and Packages
Really think about how you present your offers and ways in which potential customers can save money.
Special promotions and packages on your website can sure encourage visitors to book their visit, but you're not always going to have a promotion running. So what can you do?
Searches for discounts and offers are increasing very quickly. Target those who search for your brand name + 'discount' and increase conversions further simply by listing the usual ways people can save. For example, booking in advance, booking at off-peak times, group discounts. 
You'll stand a much better chance at converting those discount hunters by having that information in one place, and it can help boost your own organic ranking for those 'offers' and 'discounts' search terms. And of course, when you do have special offers running, you can put that information on this page.
Don't leave your page blank with a newsletter sign-up form!
Business Profile - Products and Offers
Your brand name will more than likely be your number 1 most clicked-on search term, and your Google business profile will show up on those search results.
Your Google business profile is a free tool provided by Google for businesses to manage their online presence across Google, including search and maps. The "Products" and "Offers" features within GMB can be extremely useful for businesses in promoting their products and services and attracting customers.
By adding your "Products"and offers to GMB, you can increase the visibility of what you offer potential customers who are searching for you. This can help drive more traffic to your website.
The "Offers" feature allows businesses to create special promotions and discounts that can be redeemed directly through GMB. This again can help drive more foot traffic and increase engagement with potential customers.
Offer Multiple Payment Options
Provide visitors with multiple payment options to make it easier for them to book. This includes accepting credit and debit cards, as well as alternative payment methods like PayPal and Apple Pay.
By offering a variety of payment options, you'll reduce potential stumbling blocks during the booking process and increase the likelihood of visitors completing their booking.
Implement Live Chat or Customer Support
Providing live chat or customer support on your website can help increase bookings by providing visitors with immediate assistance and answering any questions they may have. This will help visitors feel more confident in their decision to book and reduce the likelihood of them leaving your website without making a booking.
Collect Customer Data
Collecting customer data, such as email addresses, can help you keep in touch with visitors and provide them with information about upcoming events, promotions, and offers. This can help increase the likelihood of repeat bookings and build a loyal customer base.
It can be tricky to gain newsletter sign-ups, so you really need to give them reason to do so. You can at least say that they'll be the first to know of any promotions.
You could even consider offering an incentive, such as a small discount on their next visit, in exchange for collecting their data.