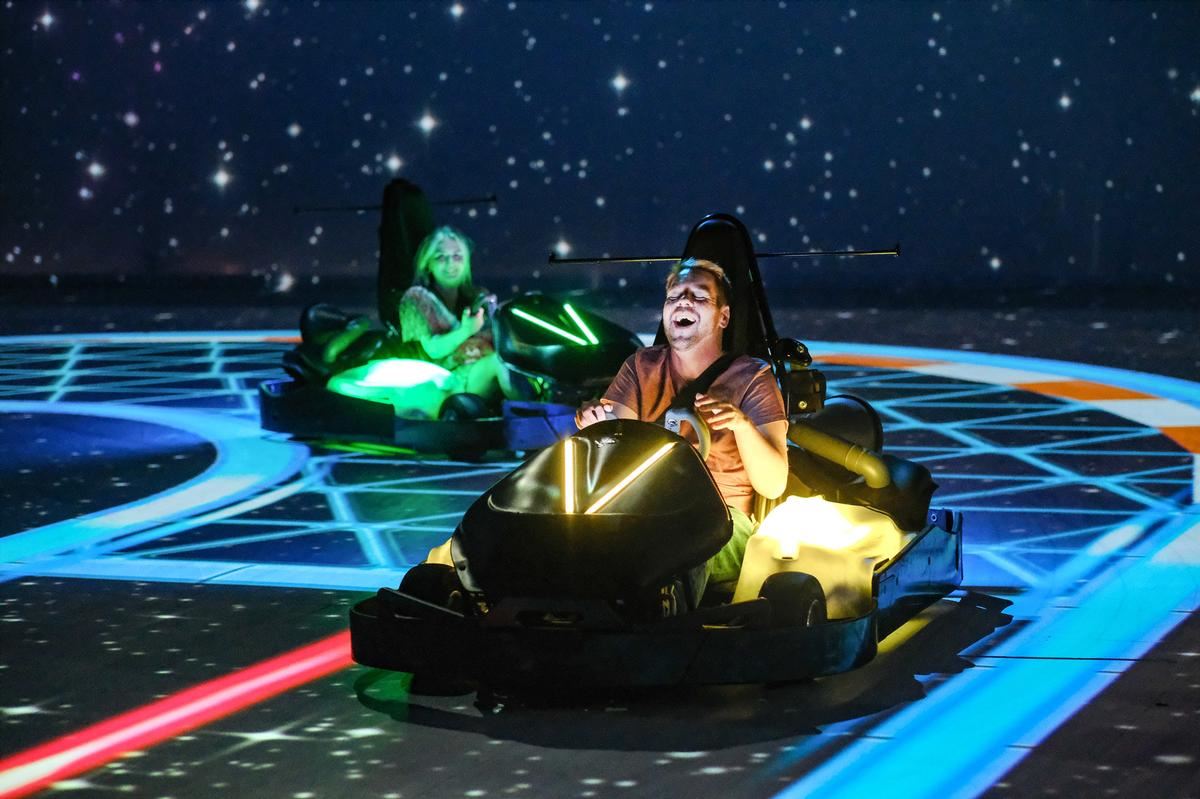 Chaos Karts races into London
We're excited to see our friends at Chaos Karts racing to the start line as they launch their new go-karting experience in London.
This brand new experience merges augmented reality and go-karting in a unique way so that it feels like you're racing in a video game.  Competitors are able to collect power-ups to get the edge on their rivals, and compete in an unlimited number of tracks thanks to the unique project mapping technology.
For the online journey, we created a bespoke website that brings all the pre-launch branding and design elements to life online.  The theming, animations and movement were important aspects of the site, along with ongoing work on optimisation and SEO.  There are seamless links across to the external Eventim booking system.
We're looking forward to getting a chance to try out this exciting new attraction concept later in the summer.