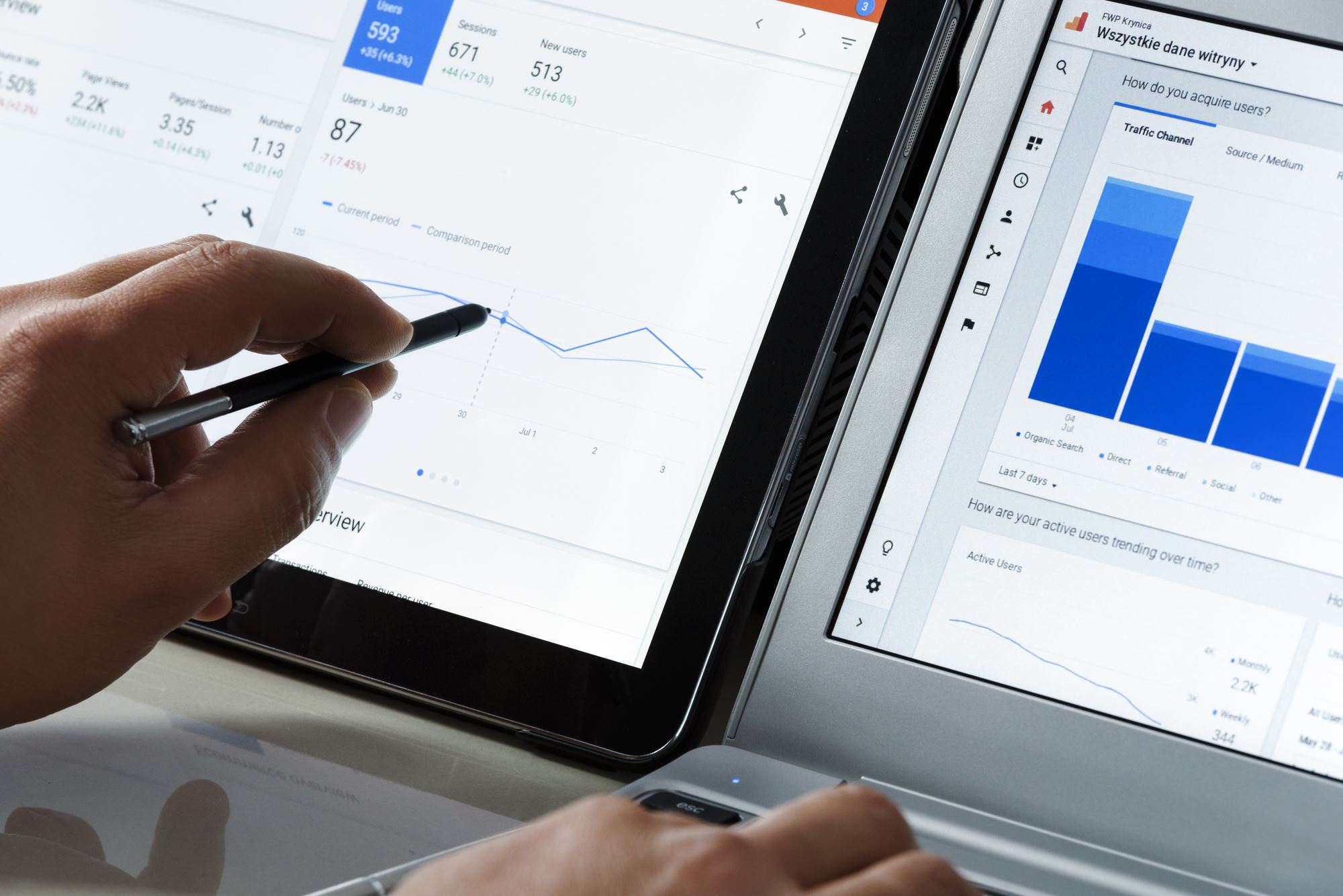 3 Things to Maximise Your Success on Google My Business
Google My Business is something we find that clients often overlook. We've highlighted 3 areas to make sure you make the most of this prime real-estate on Google.
Firstly though, you need a Google My Business (GMB) listing.  If you don't have one then you should register and verify your business right away (it's free!). If you want to know more from a beginner's point of view, check out Moz's guide on how to get started. 
There are plenty of guides out there on filling out your listing for the first time, but in this post we'll be going over three features that can sometimes be underutilised.
1. Photos
It may seem like a weird one to include, but there are many local businesses out there with a Google My Business page that have no photos. So why is that bad?
Well, direct from Google themselves, Google My Business listings with pictures receive 42% more request for directions to the business, and 35% more click-throughs to their website.
It's a no brainer really, add some photos of your business. Show the faces behind the name.
If you and your workforce are intensely grotesque however, don't fret. You can at least include a couple of photos of the business from the outside (in good weather!), or some of your products (if you have any).  It beats a picture of just a logo or even worse, no photos at all!
When you're in the photo upload section of your GMB listing, Google have listed specific photo categories to give you an idea of what kind of photos to try and upload, which is handy. 
You should also consider geo-tagging your photos. Your business listing is of course linked to your location and appearance on Google Maps. It is said that adding location information to your photos is pretty helpful for local search. Google have shrugged and said maybe, maybe not. Can't hurt to try anyway, right? It's all about building up those little wins.
UPDATE: As of October 2019, it's been discovered that Google have silently rolled out a 'search by photos' option when local searches are performed, think "restaurants near me". Clicking on 'search by photos' will show photos from businesses (taken from their GMB profile) relevant to whatever was searched for, along with their business name and even their review stars. For now, it seems as if this feature is mobile only. The fact that this is now a thing makes adding plenty of good, varied photos on your GMB page even more essential. 
2. Posts
This feature is a potentially powerful one, and one I found is frequently underused (usually because people don't know it exists). You have everything to gain from using it from not a huge amount of effort.
With the Posts feature, you can create posts that appear within your GMB listing with options to feature almost anything you want. Got an event coming up? A new product launch? Create a post! Just upload a related picture within it, write some copy, and stick a sweet call to action at the bottom linking to the relevant page on your site.
Here's an example of our client York Dungeon making use of it:
And here's what happens when a user clicks on it:
There has been some debate on whether the Posts feature is worth using. Why? They once featured higher up on your business page but now find themselves further down. This is sometimes seen as a sign that Google is giving up on it.
However, this post from SEO experts Moz posted in February 2019, gives a full rundown on the feature with a nice comprehensive study on how useful it is. The bottom line? Google My Business posts are absolutely worth it.
On another note, Google have very recently announced that they have given "Offers" type posts more prominence within local searches. Perhaps they do care after all.
3. Reviews
If you currently don't have any reviews on your listing, it's time to get started on it. And I don't mean writing your own ones. Reviews are a powerful way to convince users to interact with you and it's well known how influential reviews are in purchasing decisions.
I hate to use anecdotal evidence, but in my previous job, a client literally told us that the good reviews he read on our business listing convinced him to deal with us.  Social proof is a powerful tool to help drive business.
If you're a small business it can be tricky to get reviews, but not impossible. Try and reach out to your previous (preferably happy) customers and ask them to review you. Something I learned quite quickly was to make your request as easy to fulfill as possible, and by this I mean not just emailing to ask to review you on Google, but to give them a link that takes them straight to writing a review.
People are busy, they will forget. Don't be discouraged. It is best to strike while the iron is hot and you're fresh in their memory, but chances are you have happy customers out there who will be happy to spare a minute or two to leave you a review (as long as you make it super easy for them!). It's worth the effort, and those gold stars looks good on your GMB listing in the SERPs (search engine results pages).
Make sure you reply to reviews too, good or bad. It's good practice and shows to potential customers/clients that you're active and care.
Whilst we're on the subject of online customer interaction, don't forget to answer questions that get asked on your GMB page!
So there you have it, a brief summary of 3 features on GMB that you should try and use to their full potential.  As ever, we're always happy to help, so just drop us a line if you need a hand.