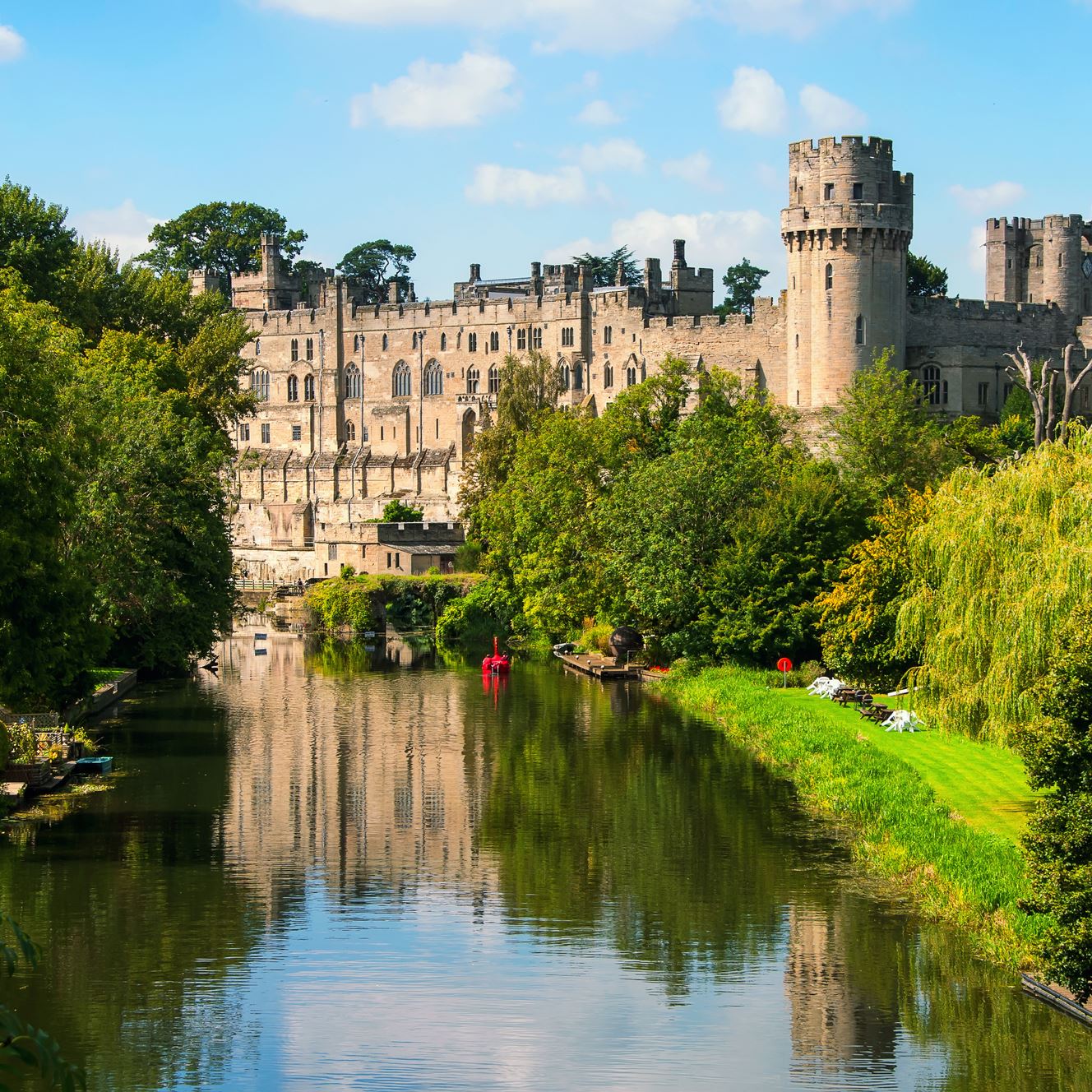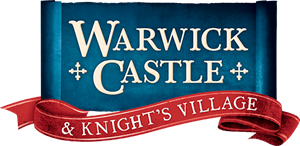 Nearly 20 years helping Britain's Ultimate Castle
We are proud to have been able to help the team at Warwick Castle for almost twenty years.  Our partnership began back in 2002, and over the years we helped evolve the website to reflect the visitor attraction's changing identity.  Senior changes within Merlin shifted the entire group strategy on their websites, so sadly Warwick are leaving us in 2020.  We wish the team all the best, and wanted to take the chance to look back on some of the highlights over the years.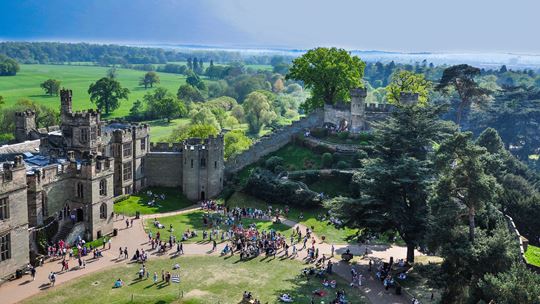 Over the years we helped Warwick Castle to
Successfully implement new branding across the site (several times).
Introduce online ticket sales.
Build interactive maps of the castle.
Showcase renovations and re-opened areas of the castle.
Create a microsite, and online-game, for the amazing Warwick Trebuchet.

Launch the Warwick Castle Dungeon with a themed section of the main site, including a fun 'rat splat' game.

Move to a responsive, mobile-friendly site.

Promote seasonal attractions and corporate events.
Improve performance with Conversation Rate Optimisation (CRO).

Develop tools for managing website reviews, content and event listings.
Highlights
Ticket page testing & optimisation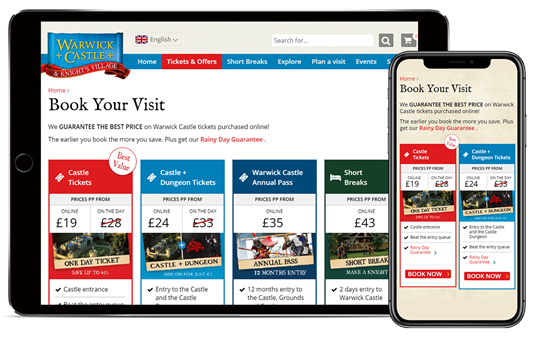 Over the years of working on the Warwick Castle website, we have carried out many tests to optimise the site, most notably on the Tickets page.
We always say to Test, Don't Guess, so it was great to be able to optimise key user journeys of the site from a mobile-first perspective.  We testing adding extra decoy panels, upsell messaging and positioning and whether a homepage feature video would improve conversion rate on the site.
Dragon Slayer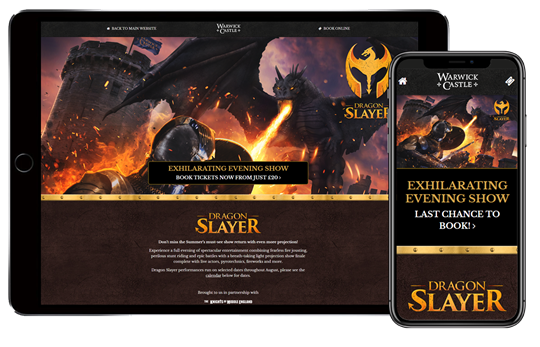 2019 was a big year for Warwick Castle, as the Dragon Slayer returned. An evening full of spectacular entertainment combining fearless fire jousting, perilous stunt riding and epic battles with a breath-taking light projection show finale complete with live actors, pyrotechnics, fireworks and more.
We designed and built an captivating microsite to help bring this attraction to life online.
Wars Of The Roses 
2019 also saw the return of this critically acclaimed live action jousting show. Complete with perilous stunt riding, fearless jousting and epic special effects - this was something not to be missed!
A lot of time went in to the design and build of this microsite, as it incoperate a new layout along with their new brand guidelines.
The Falconer's Quest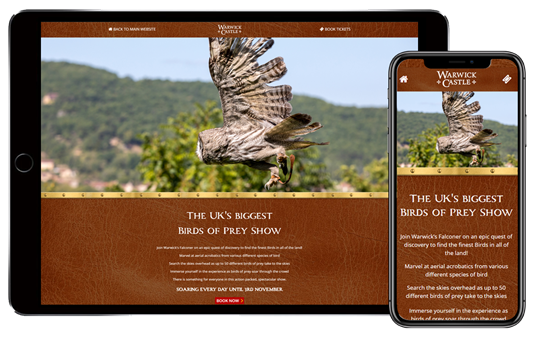 The Falconer's Quest is an epic quest of discovery to find the finest Birds in all of the land! This is another immersive microsite that we built for Warwick Castle to help bring this attraction to life online.
"Semantic are brilliant to work with, the guys are super friendly, helpful and are always on hand to provide additional advice on how to achieve the most from your site. Thanks so much guys!!"
The Marketing Team at Warwick Castle