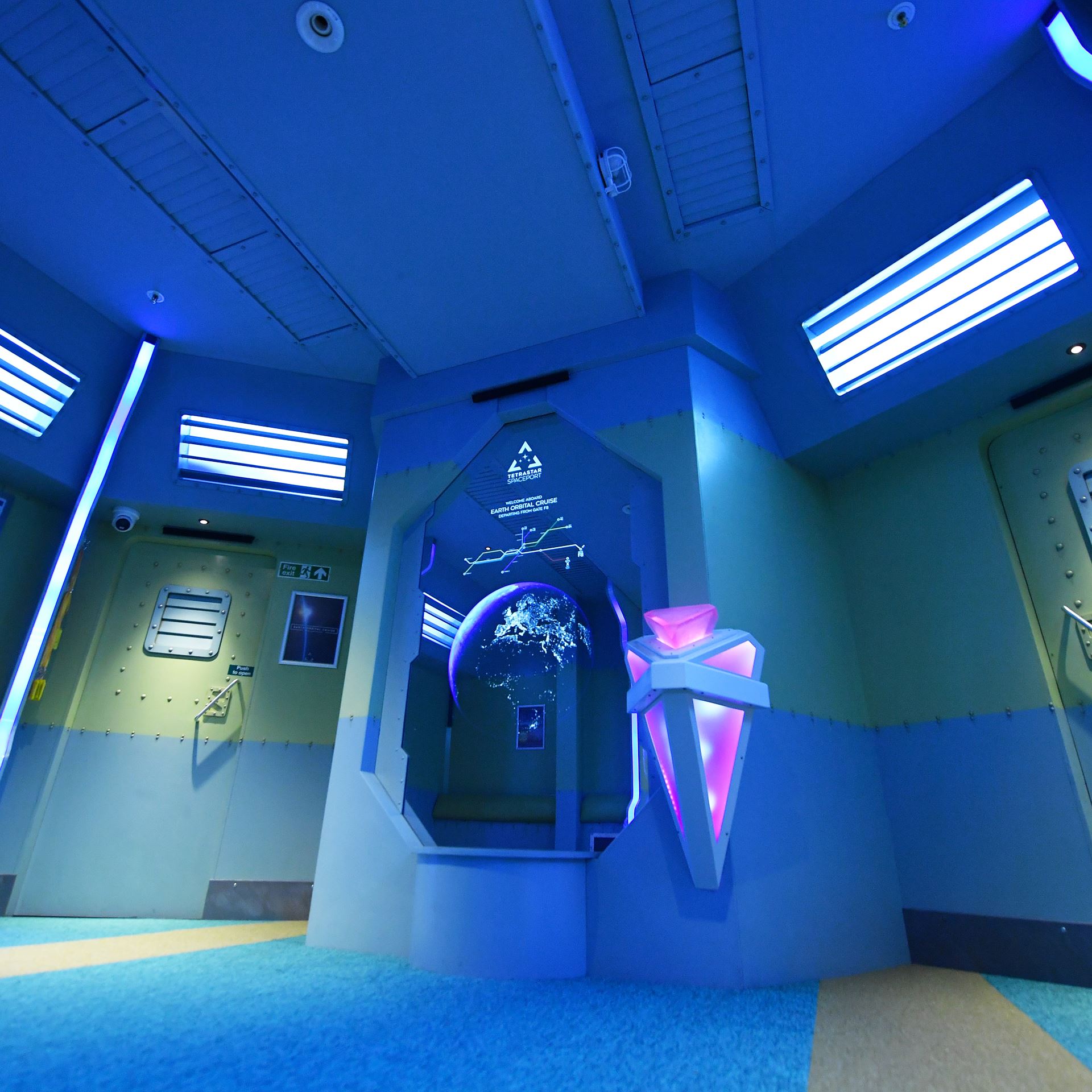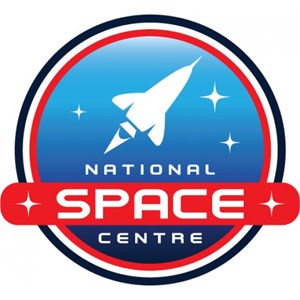 3-2-1 Blast Off at the National Space Centre
We're excited to be a part of the National Space Centre's mission to inspire and educate visitors of all ages. Our multi-phased website and custom booking journey rollout will help bring the experience to life online and enhance their online systems and booking capabilities.
Fact file
Client: Since 2023
New CMS-driven website, with slick booking flows and integrations to help drive online bookings and grow revenue.
The National Space Centre is an exciting destination for families, space enthusiasts and curious minds alike. As one of the UK's leading science museums, visitors can learn all about the history of space exploration and get up close to iconic exhibits and technology from the space age.
Opened in December 2000, this purpose-built centre brings together six galleries alongside the iconic Rocket Tower and the UK's largest domed planetarium.
The Centre also houses an Academy, Education Centre and hosts a variety of corporate and hospitality events.
This is a challenging multi-faceted offering, targeting different audiences in the UK and beyond.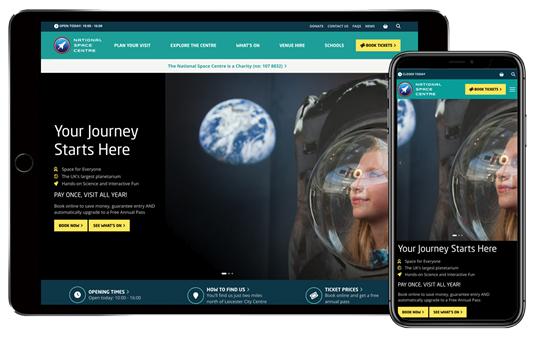 The core Space Centre site integrates with Access Gamma with our custom-designed booking process.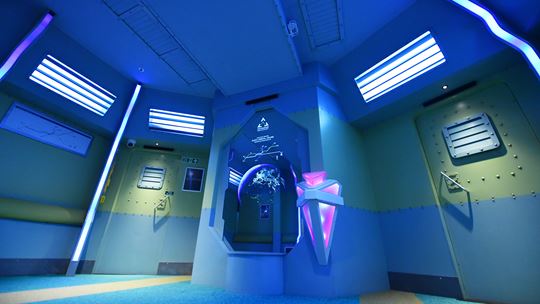 What we did
From the outset, it was clear that a dynamic and scalable site was needed. We created a comprehensive set of designs, modules, templates and integrations to drive the centre forwards online:
Bespoke multi-site implementation

Dynamic CMS with multi-level access throughout the organisation

Mobile-first optimised visitor-first designs

Custom ticket booking flow with Access Gamma integration

Membership booking and redemption process with Access Gamma integration

Worldpay payment integration

Donations integration and round-up facility

Dynamic shows listings and showtime booking process

Gift Aid process and integrating this with Gamma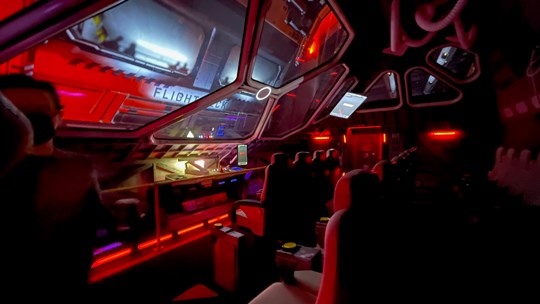 A multi-phased rollout
As well as the main visitor experience, we mapped out the information architecture, features and systems ready for a seamless rollout of the site to other areas of the organisation:
NSC Education A 'sister site' focusing on school trips, education content and inspiring the next generation of Space Explorers.

Venue Hire Hosting weddings and corporate events is a very distinct audience for NSC - with such a unique venue, and great location, it's perfectly positioned to host a variety of special events.

NSC Academy This educational hub creates programmes, resources and events to inspire High School Students to take up a career involving space, research and technology, both in the UK and around the world.
These sites are rolling out in the coming months, and make use of all the core NSC components to ensure a consistent design language, and an easy-to-use CMS behind-the-scenes so that the whole NSC team can help make updates in the most efficient way possible.