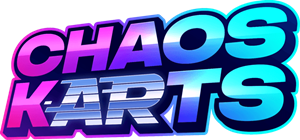 Chaos Karts powerslides into Manchester
The Ultimate Karting Experience has landed in Manchester, as Little Lion Entertainment celebrates the launch of their newest attraction.  Race against your friends and family in this unique adrenaline-filled experience which combines the latest projection mapping, tech and go-karting fun.
Fact file
Client: Since 2023
The Challenge
As a new brand, showcasing exactly what the proposition is for new customers is often one of the biggest challenges for new attractions online. 
Often there is no photography or video, and as a new concept, customers find it hard to anchor the product to something they already know.  Ensuring your brand is positioned correctly helps to make sure your customers make meaningful comparisons that directly impact the bottom line.   This is important, because a customer would be willing to pay much more money for a premium high-quality immersive experience compared to a quick ride at an amusement arcade.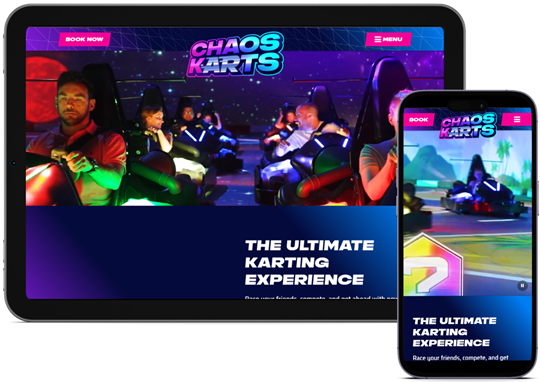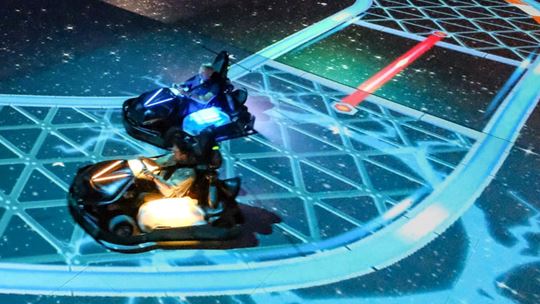 All that is a long way of saying that even though your value proposition is key, how you position it for your target customers is just as vital to get right, particularly online where your website can often be a customers' first experience of your brand.  It's important to remember that customers are now bombarded with information, so they reach for these heuristic shortcuts to compare new things to things they already know.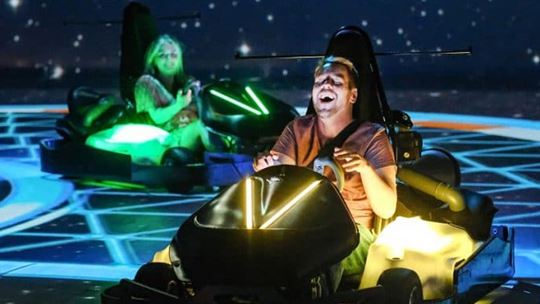 What we did
We were fortunate that Chaos Karts had run a smaller preview event in London, so that gave them a head start on imagery and video.  They'd also worked with the great team at LMC Design to create stunning visuals, branding and concept art.
We worked across the various teams to bring this branding to life in a vibrant new website.
Dynamic mobile-first layout and animations

Umbraco-powered multi-location website CMS

Easy drag-and-drop CMS editing experience

Ready in record time ready for their August 2023 launch
We're excited to try this immersive new approach to go-karting, and to see how Chaos Karts races forward in the future.