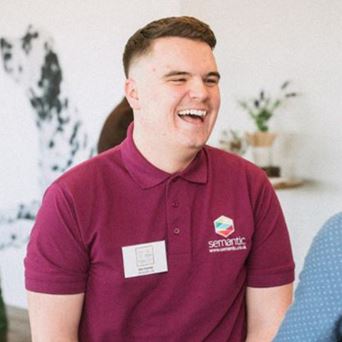 Dan Colmer
Account Manager
Dan is an Account Manager and Umbraco Certified Professional.
Dan joined Semantic straight after he finished his Extended Diploma at Brockenhurst College. During his time at College, he studied a BTEC Level 3 Extended Diploma in Computing. He walked away from College with D*D*D* and was honoured to have been awarded the 2017 Computer Science and IT Student of the Year.
He first came to Semantic for 2 weeks of work experience during the Easter Holidays of 2017.  We were so impressed with his attitude and organisational skills that we offered him a full-time job straightaway.  He has worked hard to keep clients happy and is constantly pushing himself to level up his skills to deliver even more value to our clients.