Warwick Castle - welcome back!
Hello friends…
It's just over a year since we waved goodbye to Warwick Castle as they moved away from Semantic. But we are genuinely and hugely delighted to welcome them back today.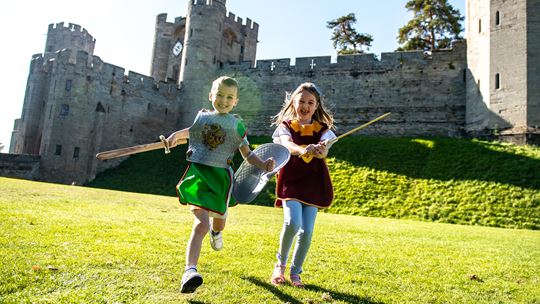 The new site is built on our Attraction Web Platform, which balances great design with pragmatic content management. 
In fact 2012 marks the 10th anniversary of our first site for the Castle, and it's a testament to the team we have here that they've come back. We've always believed that quality of work and service were the only form of advertising we needed, but it's nice when that is confirmed.
Welcome back Warwick Castle, now the interesting job of analysing and optimising begins…
P.S. As usual with any new site we expect there to be things that need tidying up. If you spot anything drop myself or one of the guys here an email, and we'll get right on it.
"A massive thank you to the Semantic team it has been a very good day and we are all hugely excited by the new site, you guys have done a sterling job and the creative, ideas and functionality is brilliant."
- Adam Butcher, Brand Manager at Warwick Castle
"Just to reiterate Adam's email, thank you SO much to everyone who helped with the creation and launch of our new website. Who would believe that the initial discussions were only 6 weeks ago!!
- Harriet Burke, Marketing Executive at Warwick Castle