Mobile-first Focus for Flagship Travel Brand
Andante is the flagship brand for Specialist Journeys, a group of niche travel brands focusing on historical and archaeological holidays.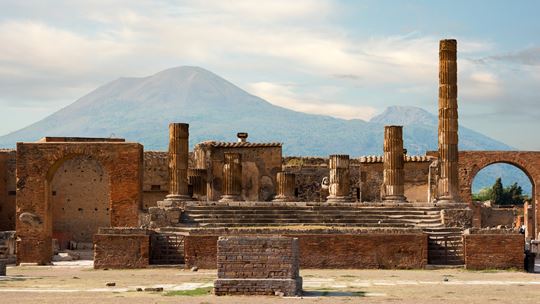 We've been working with the team at Specialist Journeys to transform their online capabilities over the past couple of years now.  We were really excited to finally get the chance to transform the website for their biggest brand - Andante Travels.
Up to now, the team had been struggling to bring their amazing archaeological holidays to life online, within the confines of the small screens of users' smartphones.
They just weren't able to communicate the care, attention-to-detail and value that the experiences provided, and bookings on mobile phones had been declining as a result.
What we did
The new site was built from a mobile-first perspective from the group up.  The aim was to bring rich holiday content, video and imagery to life on the small screen.
Shared code-base across multiple sites and brands, powering the Specialist Journeys web estate.

CMS-driven website for flexibility and scalability across multiple target markets

Custom quick booking process and payment integrations

CRM integration to tie registrations, bookings, enquiries and other touch points into their centralised data store

Upgraded all the other brand sites to incorporate the latest features from the Andante project, so all of their other sites benefited from improved features and functionality.
Creating sites with shared code, shared designs and complex infrastructure is all part what we can do, with our years of experience building websites in the leisure, tourism and travel industry.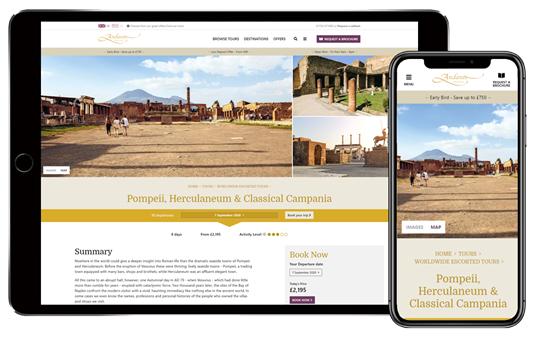 "Semantic are very efficient and easy to work with. The websites they've created for us are very user friendly and have improved our online performance across our brands. Semantic are proactive, often providing new ideas and turning them around quickly."
- James Markwell, Head of Group Marketing at Specialist Journeys
The Results
Doubled online conversion rate
...

in the month following launch, v.s. the previous year, with a much higher proportion coming via tablets and mobiles.

Smooth SEO transition


...despite ABBA having a song called Andante(!) we were able to boost the site to get to page 1 of Google



30% improvement in page speed


… which is a good year-on-year improvement, even with a much more visual layout and more content.



We love working with Specialist Journeys to constantly optimise and improve the online experience for their users, as well as keeping pace with their overall marketing needs.