An Epic Web Project for an Epic Journey
SEA LIFE Trust is a global charity dedicated to protecting our oceans and the wildlife within them.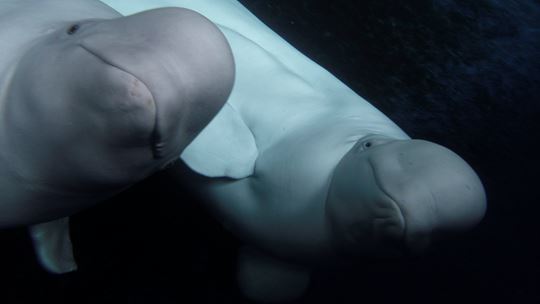 At the start of 2019 they shared their exciting plans for the next 12 - 18 months.  They were taking over running the Cornish Seal Sanctuary, as well as beginning the process of moving two Beluga Whales into a brand new sanctuary in Iceland.
Moving 2 adult whales halfway around the world is no easy feat, but the Trust was desperate to give Little White and Little Grey an amazing new home in a sanctuary in Klettsvik Bay, Iceland.  
Having worked with the SEA LIFE Trust since they began, back in 2014, we were thrilled to be able to help create new websites for each area of the charity to help them continue their vital work.
What we did
CMS-driven websites for SEA LIFE Trust, The Cornish Seal Sanctuary and the new Beluga Sanctuary




Multi-location and multi-language capabilities built in, ready for the Trust to scale out to various locations around the world




New responsive mobile-first designs, with automated image processing and optimisation, so it's faff-free uploads for the SEA LIFE Trust team




CRM and booking integrations to help build their audience and drive online bookings.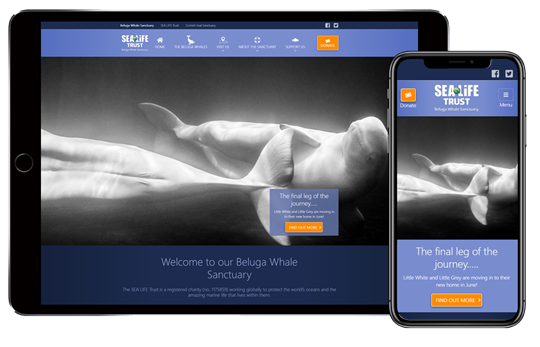 "The team at Semantic made the whole process of building our new websites very straightforward throughout.  They have always gone above and beyond to help our small team.  We're not online experts by any means, so having them to rely on has helped us a great deal.  The end result means that we can easily do updates ourselves, which will be invaluable to help us build engagement for the Trust for years to come."
- Andy Bool, Head of the SEA LIFE Trust
What's next?
We'll be excited to follow the progress of the two Beluga Whales that the Trust are rescuing, Little White and Little Grey. There are plans to develop the site with additional languages and a live video feed from the new whale habitat in Iceland.
If you are in the area in Iceland, or down in Cornwall, then be sure to visit one of the Sanctuaries and help support the Trust's vital work.  If you can, then please donate to their campaign here.
We wish the SEA LIFE Trust team all the best with the Beluga Whale move in the coming months!