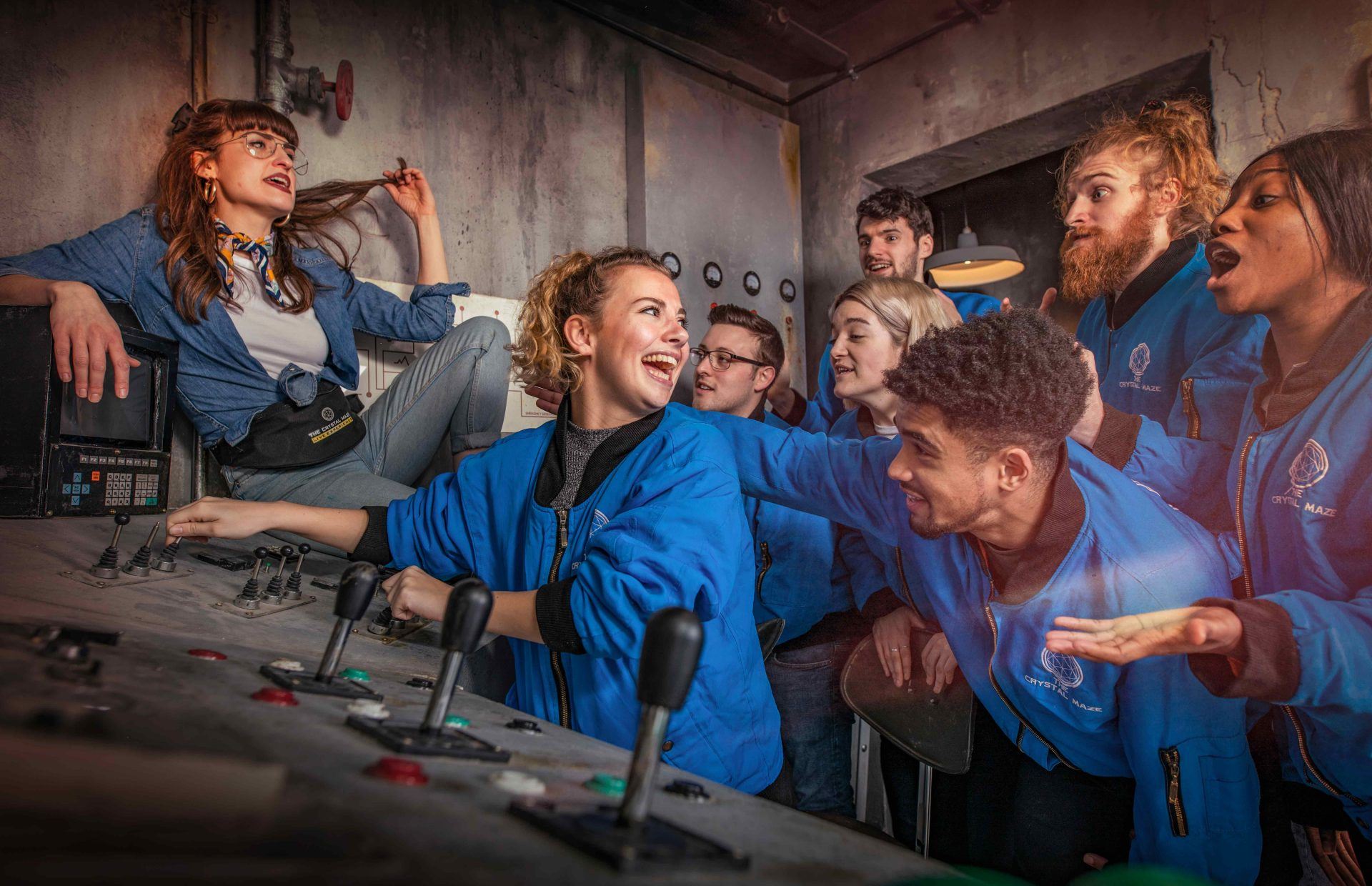 Online Partners for Crystal Maze
Wishing you the best of success with reopening on the 20th May
Semantic is delighted to announce its partnership with The Crystal Maze Live Experience just in time for its reopening on the 20th May.
Semantic is responsible for optimising The Crystal Maze's engagement strategy and website. We will be providing ongoing support, maintenance, and optimization for their website. This essentially means that we will be taking care of their online presence. 
Over recent months there has been a considerable shift in consumer behaviour, partially due to Covid-19 lockdown to a point where first impressions online count as much as the guests' actual visit. Crystal Maze has recognised this shift in consumer behaviour and invested in its digital presence. 
Thus, in partnership with Crystal Maze, a key objective has been to level up the online with the actual experience - a very tough task given the historical success of Crystal Maze Live!
The past year has been an enormous challenge for all entertainment and leisure organisations – The Crystal Maze Live Experience being no exception. Operations were temporarily shut down in line with Government guidelines in order to protect both staff and guests. 
The past 15 months has been a tough time for everyone concerned, but we are hopeful that our optimisation strategy and online support will help drive bookings and help get the Crystal Maze back on track with the reopening. 
Like many attraction industry organisations, The Crystal Maze is embracing digital technology. It makes us super proud to execute their digital-first attraction approach. 
It's been a year since they closed for the first lockdown, but the doors of excitement at the Crystal Maze shall reopen this week to provide the fantastic experience for which they have become renowned.
The Crystal Maze Live: Who They Are?
If you aren't aware, The Crystal Maze Live Experience is an attraction with some exciting challenges and tricks. It is based on a popular 90s TV show and gives you the chance to experience it live. 
As they say, it's the Ultimate Team Challenge and perfect for a group of friends or office buddies (strictly 18+). The tricks and challenges are an immersive adventure that makes you forget everything and make sure you have a great time. 
They are all set to reopen in London and Manchester on 20th May, and you can be reassured that your health is of paramount importance at Crystal Maze. Along with a long list of safety procedures, they will ensure the provision of PPE, sanitization, minimum contact, and regular cleaning of all their props and equipment. 
Fill your long-awaited summer with extra fun and make your booking now!
Semantic: Who We Are
We are a digital agency with more than 20 years of experience in web development and digital optimisation. 
We help build user-friendly, secured, and high-speed websites and make sure that these are fully optimised and stand out on search platforms. 
We take care of everything from design and development to strategy and campaign management. Our team of experts stays up to date with all SEO guidelines and ranking techniques. 
Besides all the technical aspects, customer care and support are the core ingredients of our business.