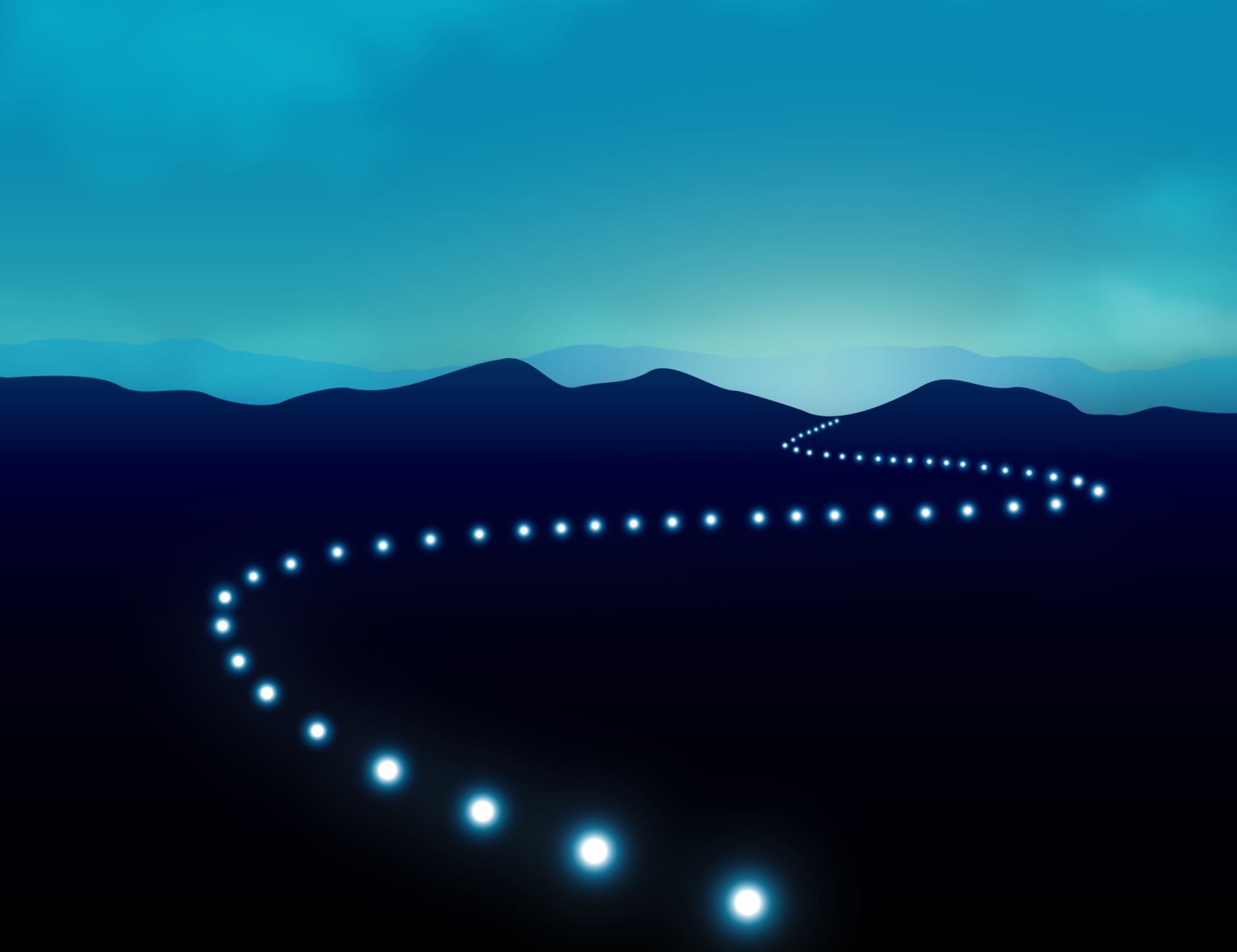 Customer journey mapping is not a vanity exercise
Nick Wake explains how effective customer journey mapping should be a collaborative exercise, with concrete business benefits to be gained. Right now, is a good time to start.
A customer journey map (CJM) is a visual representation of a customer's experience with your business or brand. There are an infinite variety of ways in which this story might be pictured - and a ton of free online templates that can help you do this. The trick is do it in a way that makes sense for your business so that it acts as a tool for refinement. This is not a vanity exercise. The only point of taking the time, energy and effort to create you map is that its going to be of some benefit to you.
Many businesses in the leisure and hospitality sector are designing maps for the first time or revisiting old maps for one simple reason. They want to reassure customers that they can re-open safely. The easing of lockdown is the perfect driver for identifying touchpoints, moments of truth and potential customer fears and concerns, along with actions you want them to take in a new environment. Such an exercise was at the heart of the re-opening of Europe's largest driving, World of Golf London, which managed to start serving customers again, as early as May 18th. It can be no coincidence that the month of June has turned out to be its strongest trading month ever....
CJMs are typically based on a timeline of events - this might be from pre-purchase to post purchase, or pre-visit to post visit. These journeys are rarely linear - customers tend to take a back and forth, cyclical, multi-channel journey, so mapping can be hard to visualize. This helps to explain why there are a variety of ways of representing the journey, from post-it notes on a boardroom wall, to complex spreadsheets, to beautifully crafted infographics. The most important thing is that the map makes sense to those who will be using it. If you're doing one for the first time, there's a lot to be said for simplicity.
If you're thinking, this sounds like a lot of effort, when actually we are doing pretty well at the moment, you're probably missing out on those marginal gains that can make the difference between having a transactional customer and developing a loyal advocate of your product or service. Or the difference between encouraging someone who is willing to visit you now, while lockdown is easing, or those that will stay at home until they feel more confident (or worse, choose another experiential option to visit instead).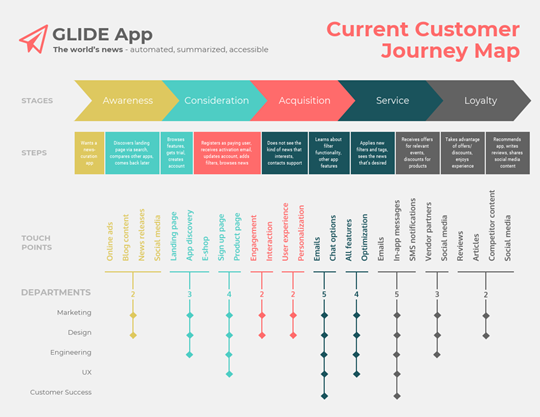 Photo Credit: Example Customer Journey Map by Venngage
If you need further convincing, a survey by the Aberdeen Group in 2016 found that companies that have a formal program to map and manage customer journeys enjoy superior sales, marketing, and service effectiveness. Specifically, they
increase return on marketing investments – incremental revenue associated with marketing campaigns – by 24.9% year-over-year.
this is in addition to reducing service costs by 21.2%
and shrinking the average sales cycle by 16.8%.
Here are some simple tips for getting started:
Agree an appropriate goal. As stated above, right now, this might be all about a successful re-opening.
Pick a typical customer. At a later stage you want to get clever and explore different customer typologies and how their needs might be different a different stages of the journey, but to start with keep it simple.
Identify the touchpoints. These are all the opportunities your customer has to interact with your business - on and offline. By doing this, you give yourself the opportunity to really think about each point and whether it is delivering on the service promise. This is the where you can identify those marginal gains mentioned earlier and take action on them. After all, this is the whole point of the exercise.
Complete the map. Add the channels, and assigned ownership of a touchpoint (sales, customer service, marketing, etc.). Customize with images and color and shape variation to make the journey functional to look at and not just pretty.
Involve relevant people in doing all the above. Don't try to do it on your own and expect others to marvel at your ingenuity and jump at the chance to action your recommendations. Looking after customers is a multi-departmental task and nowhere should this be more evident than on your freshly baked CJM.
If anyone needs help with their CJM, don't hesitate to get in touch.