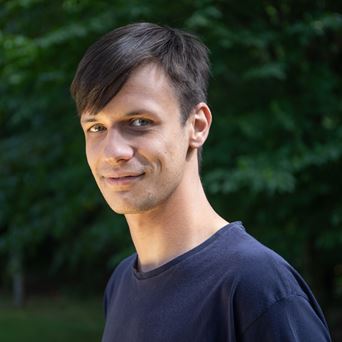 David Champion
Head Support Ninja
Fact file
Joined: 2018
Likes: coffee, hoovering, new car smell, gaming, flowers, double breasted suits, cake.
Dislikes: vegetables.
Email: david@semantic.co.uk
Phone: 02380 111 547
David has felt like an integral part of the team for many years, even though he only joined a year or so back.
He first took an interest in web design aged twelve when tasked with making a website for school. Having chosen to make a site for an amusement park, David reached out to Semantic.  We were able to help out with his questions and provided some sound advice on the industry long before Google was known for its questions and answers.  In return, he helped spot typos and minor glitches each month, which helped keep our clients happy with our proactivity.
From 2011 to 2018 David worked as a freelance web designer before taking the leap to joining Semantic full time in 2018.  He's got the longest commute out of anyone in the team, pretty much the whole length of the M3 each day.  Fortunately he can make use of our work-from-home policies to reduce the hassle and focus more time onto helping our clients.